organisers, sponsors & supporters
Clifford Chance law firm (through its Warsaw office) has been the CEEMC's main sponsor since 1995.
Many CEEMC mooters have undertaken internships or begun working at the firm, with some even becoming partners.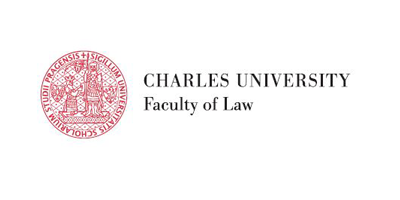 Each year, the CEEMC is organised in co-operation with local hosts at the moot venue. In 2024, our co-organiser is Charles University, Prague.
Inner Temple is one of the four Inns of Court, which play a central role in educating and  training barristers. 
Inner Temple is a long-term supporter and sponsor of the CEEMC.

The CEEMC's winners visit the Inner Temple during their visit to the UK. 
Senior members of the Inner Temple regularly sit on the CEEMC Judicial Panel.
The European Investment Bank ("EIB") has been a sponsor of the CEEMC since 2019.
The EIB's sponsorship helps to subsidise the costs of teams participating in the competition.
EIB delegates have joined the CEEMC's Judicial Panel .
The CEEMC has always had a strong link with the Centre for European Legal Studies ("CELS") of the Law Faculty, University of Cambridge. 
A number of former CELS Directors have provided significant support to the CEEMC, including: Prof W. R. Cornish, Prof. Catherine Barnard, Dr Nathalie Prouvez and Dr Angela Ward, plus the Faculty's former chairman (Dean) Prof. Richard Fentiman 
The BLC and CEEMC enjoy strong links with the Faculty of Law of Cambridge University. 
Each year the CEEMC winners prize includes a visit to the Law Faculty and a visit to the Courts of Justice in London.
Faculty Members regularly join the CEEMC"s Judicial Panel and manage the British Law Centre.
The CEEMC regularly collaborates with members of the EU's various institutions. 
We are fortunate that the CEEMC's President has always been a member or former member of the Court of Justice (Lord Slynn of Hadley, AG Fennelly and AG Sharpston). 
The CEEMC Judicial Panel regularly includes current members of the CJEU and EU General Court, plus the EFTA Surveillance Authority. 
The CEEMC's Best Speaker is offered an internship at the CJEU